Do you like military history? Then it would be a pity to miss a stroll along the Battle of Jičín in 1866 educational trail.
The Austro-Prussian War significantly affected lives of Jičín citizens in June 1866. The Battle of Jičín, in which Austrian army succumbed to the better equipped Prussian army, took place on 29th June, just a few days before the decisive Battle of Sadová. Intensive engagements took place in Dílce, Železnice, Prachov Rocks and the centre of Jičín.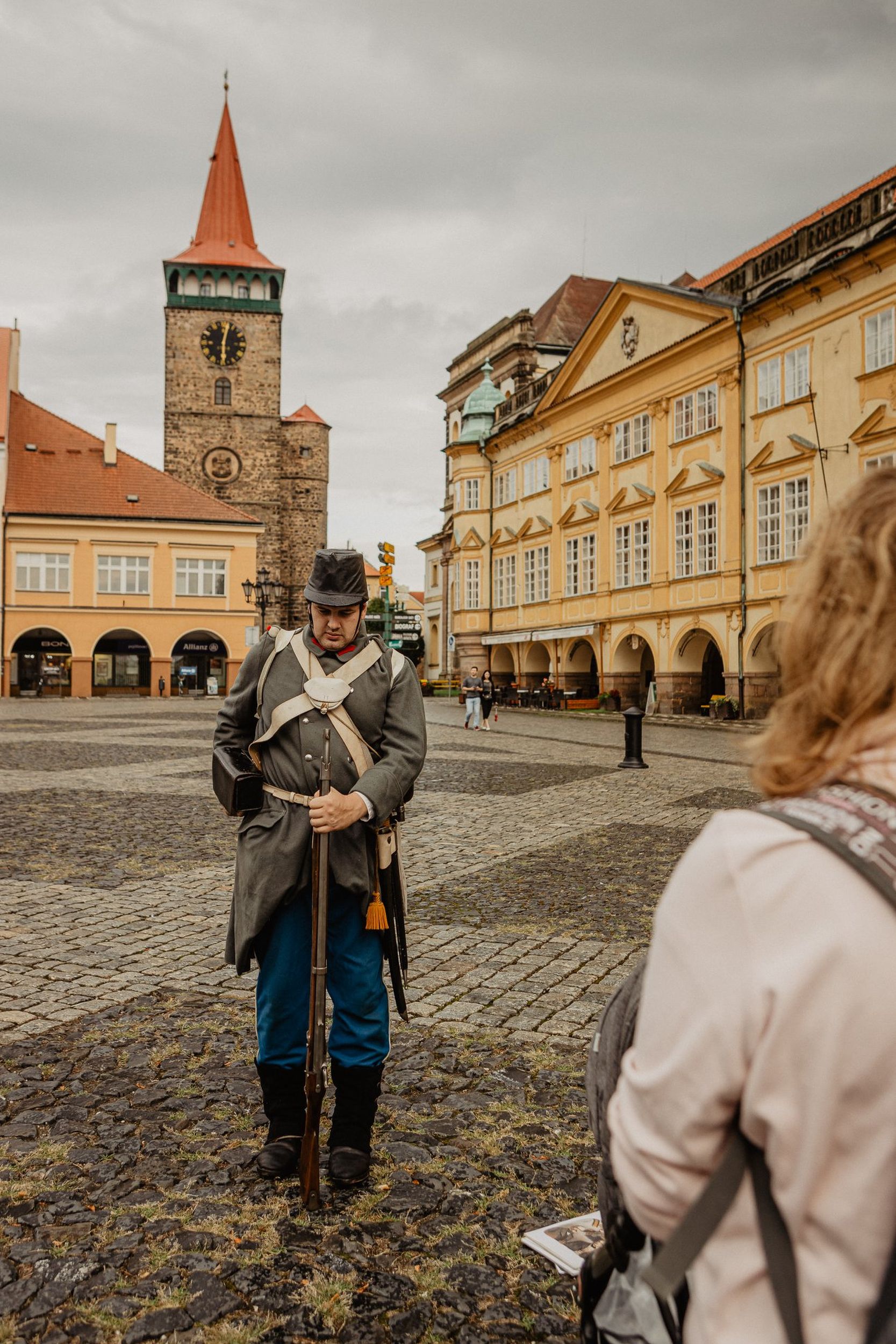 It is in the centre of the town – at the Coronation Fountain on Wallenstein square, where the 30-kilometre-long educational trail begins. The trail takes you through the battlegrounds of the Battle of Jičín. Individual stops contain information boards with information in English about specific events that took place on the spot at the time, descriptions of what happened and what was happening in the surrounding villages, and talk about the equipment, weaponry and strategy of each side. You can also learn about leading figures of this war and about the committee that to this day takes care of the monuments of this war. As a part of the Long Weekends project, guided tours along some of the spots that the battle took place are given. However, they are currently only in Czech.